Terms of services
[hostingpress_title_tag type="H2″ text="The Use Of Services From Packet Exchange Constitutes Agreement To The Following Terms." text_align="Center" font_container="font_size:20|color:%23443a44|line_height:1.5″ font_weight="100″]
[hostingpress_title_tag type="H3″ text="General Definitions" text_align="Left" font_container="font_size:14|color:%23443a44|line_height:0″]
Where the content states:
Packet Exchange, including Packet Exchange subsidiaries, affiliates, divisions, contractors and all data sources and suppliers or any party acting on Packet Exchange explicit instructions, (collectively "Packet Exchange", "we", "us" or "our") welcomes you to packet Exchange.eu. "You" includes the person purchasing the services or any party acting on the customer's instructions.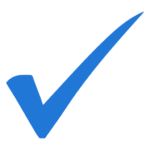 "Member" includes the purchaser of services or any party acting on the purchaser's instructions.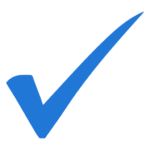 "The Registrant" includes the person applying for a domain name or any party acting on the Registrant's instructions.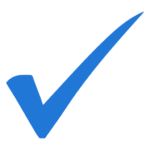 "The Registry" refers to the relevant domain names Registry.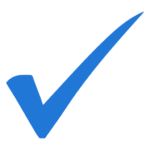 "Server" means the computer server equipment in connection with the provision of the Services, may refer to all services.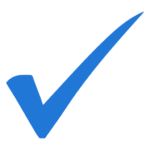 "website" means the area on the server allocated by us to you for use by you as a site on the Internet, may refer to all services.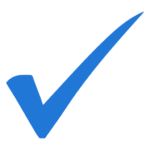 Packet Exchange reserves the right to modify this policy at any time, effective immediately upon posting of the modification to this page.
[hostingpress_title_tag type="H3″ text="Acceptable Use Policy" text_align="Left" font_container="font_size:14|color:%23443a44|line_height:0″]
Packet Exchange has created this privacy statement in order to demonstrate our firm commitment to privacy. The following discloses our information gathering and dissemination practices for this website: http//packetexchange.eu/
We use your IP address to help diagnose problems with our server, and to administer our Web site.
Our site uses cookies to keep track of your shopping cart. We use cookies to deliver content specific to your interests and to save your password so you don't have to re-enter it each time you visit our site.
This site contains links to other sites. Packet Exchange is not responsible nor can it be held liable for the privacy practices or the content of such Web sites.
We will not disclose or distribute your information to or with any third-parties, for whichever purpose it may be. Never will any third-party consciously gain access to your personal information.
Our site uses an order form for customers to request information, products, and services. We collect visitor's contact information (like their email address) and financial information (like their account or credit card numbers). Contact information from the order form is used to send orders and information about our company to our customers. The customer's contact information is also used to get in touch with the visitor when necessary. Users may opt-out of receiving future mailings; see the choice/opt-out section below. Financial information that is collected is used to check the users' qualifications and bill the user for products and services.
[hostingpress_title_tag type="H3″ text="Service Availability" text_align="Left" font_container="font_size:14|color:%23443a44|line_height:0″]
We shall use our reasonable endeavors to make available to you at all times the server and the Services but we shall not, in any event, be liable for interruptions of Service or downtime of the server and/or the Website and/or the Registry.
We shall have the right to suspend or terminate the Services at any time if we suspect a violation of terms of service or misconduct took place.
It is the member's responsibility to take care of backups for sites or content that may be his or hosted under his services.
We also reserve the right to disallow services/hosting to any client as we feel necessary and hold no liability.
The Services provided to you hereunder and your account with us cannot be transferred or used by anyone other than you.
No more than one log-in session under any one account may be used at any time by you. If you have multiple accounts, you are limited to one login session per system account at any time; user programs may be run only during log-in sessions.
If your account is found to have been transferred to another party or shows other activity in breach of this sub-clause, we shall have the right to cancel the account and terminate the Services and/or this Agreement immediately.
In any case outages and downtime produced by causes out of Packet Exchange control, refunds will not be sent and compensation may be limited or non-existent. Such causes include natural disasters and other uncontrollable events.
[hostingpress_title_tag type="H3″ text="100% Uptime Guarantee" text_align="Left" font_container="font_size:14|color:%23443a44|line_height:0″]
"Network Uptime" is the total time in a calendar month that the resource with guaranteed uptime is available through the Internet, provided that Customer has established connectivity.
We take responsibility for network availability within our network and for network outages from our bandwidth and connectivity provider, except when such network outages are excluded by other sections of these terms; however, we shall not be liable for any upstream problems outside of our network. Our guarantee is that our network will be available to Customer free of Network Outages 100% of each calendar month.

"Network Outages" or "Unscheduled Downtime" is any unplanned or unscheduled interruption in service availability which was directly caused by us during which Customer is unable to access the services as described in the section titled "Network Uptime" above.

A "Network Outage" is defined as a period in which 100% packet loss to our network is experienced, which is determined to have been caused by a problem in our Network as confirmed by us. Downtime and outages are measured as the total length of time of the unplanned interruption in service availability in a calendar month.

"Scheduled Downtime" is any Maple-Hosting scheduled interruption of Services, for the purpose of network upgrades, or replacement of any equipment in order to provide for you better service. Scheduled downtime occurs during notified downtime periods, with as much advance warning as possible.

Network downtime is measured from the time the network is 100% unreachable until service is once again restored. In order to request a credit, you must e-mail us at [email protected] within seven (7) days after the last day of the calendar month in which the downtime occurred. For example, if the downtime occurs during the month of December, we must receive your e-mail between January 1 and January 7. E-mail notifications that are not sent within the first seven (7) days of the month immediately following the downtime will not be eligible for credits.
[hostingpress_title_tag type="H3″ text="Security" text_align="Left" font_container="font_size:14|color:%23443a44|line_height:0″]
This site has security measures in place to protect the loss, misuse and alteration of the information under our control. We have excellent anti-hacking software in place that was either purchased from third-parties and or programmed by our in-house developers. There is hardly any risk of information being compromised or accessed by any unauthorized parties.
[hostingpress_title_tag type="H3″ text="Choice/Opt-Out" text_align="Left" font_container="font_size:14|color:%23443a44|line_height:0″]
Our site provides users the opportunity to opt-out of receiving communications from us and our partners at the point where we request information about the visitor. This site gives users the following options for removing their information from our database to not receive future communications or to no longer receive our service. You can send email to [email protected]
[hostingpress_title_tag type="H3″ text="Correct/Update" text_align="Left" font_container="font_size:14|color:%23443a44|line_height:0″]
This site gives users the following options for changing and modifying information previously provided. Email : [email protected]